Segment your employees based on departments, locations or any categorization of your choice
We are proud to annouce that the Employee Advocacy segmentation feature is now available in BETA mode! With this very powerful feature set, your organization's program manager can share highly targeted content with specific segments of your employee advocates.
You can create and target the content to employees segmented on the basis of:
departments
locations
brands
or anything else of your choice!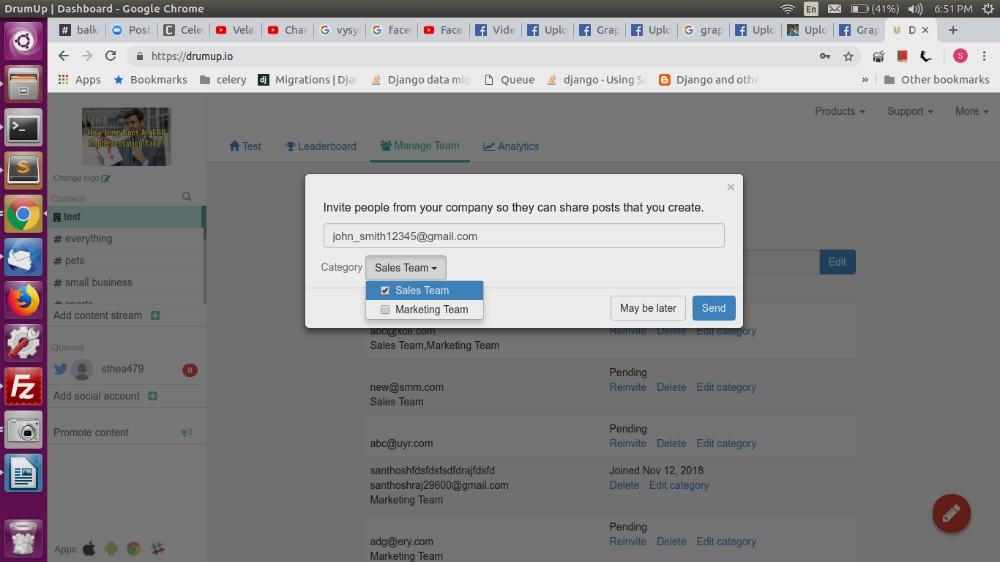 Once the segments are created and assigned to groups of employee advocates, you can channel the content to specific segments via custom posts, content automatically pulled from your social feeds, or content streamed from RSS feeds to the company feed. The employee daily newsletter content is also appropriately segmented.
PLEASE NOTE: This feature is available on a BETA mode right now and will be offered to our customers who are on an annual subscription basis. If you are interested in seeing a demo or want to sign-up, please reach out to support@drumup.io